Spectrum of possibilities
Infospectrum was founded with an intent to offer our customers and clients a spectrum of solutions in Information Technology. Over the last decade, Infospectrum has evolved from offering software development services and consultancy to a company with innovative products and solutions for Asset intensive industries.  Our ever expanding infoTRAK suite of products  will now provide Asset owners and field personnel an end to end solution for geo-tagging, tracking, managing and maintaining all of their assets on a single platform.   Our solutions have been implemented by leading Aircraft maintenance companies, Armed Forces, Rental and Service Fleet companies.  We continue to grow with a simple vision – "Enhancing Asset Life and Performance". Our mission is to introduce innovative, cost effective products, technologies and solutions that will enable our customers to manage and maintain their Assets.   We want to be true to our name and will continue providing our customers with a spectrum of possibilities.
We are one of the prime developers of fleet management app and provide a tailor-made product to meet your exact needs. infoTRAK offers the best possible hardware and software support right from beginning till the end in the form of optimized hardware, cloud based solutions, mapping, wireless connectivity, sales and service. In addition, we ensure that our modular products comprising of GPS tracking devices remain up-to-date in terms of technology by upgrading them at relevant instants of time.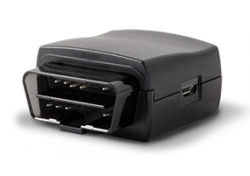 infoTRAK automobile tracking devices can even monitor the behavior of the drivers and workers like rash driving, fast acceleration, idle time, sudden cornering, panic stopping, harsh braking etc.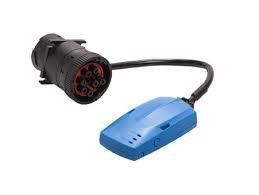 infoTRAK HOS automates the process of logging the hours-of-service (HOS) data into electronic logging devices (ELDs), through its user friendly fleet management app. It is featured by a customizable dashboard which displays information gained from van trackers to help in avoiding falsification of reports, increasing driver safety, avoiding penalties, reducing driver harassment, etc.
Infospectrum offers one-stop e-solution for all your business needs. Our experienced personnel provide highly-responsive, unique solutions to various domains like web/app development, online marketing and graphic design.
Utilize our highly customizable, completely responsive, user friendly web applications with mesmerizing layouts to give a solid boost to your e-commerce industry
Deploy our easy-to-install, simple-to-use, agile mobile apps developed using state-of art techniques over Android or iOS sets to knock-up your business
Increase the range of your customers by using our comprehensive digital marketing solutions to popularize and publicize your brand
Use our innovative, agile, elegant, revolutionary graphic designs to give a new dimension to your products in terms of style and class
Search Engine Optimization Social Media Marketing Email Marketing Content Marketing
I have been really happy with the service of Infotrak. I have been using their service for almost 2 years now. I have nothing but good things to say about this company. Their entire staff is super friendlily and easy to deal with. Till this day I am constantly increasing the business I am doing with them. If you are interested in HOS, tracking vehicles, equipment, or any valuable to you, then this is place to go to.
What really makes a product is the people that stand behind it, with a full support team. A team that helps solve any situation that maybe encountered. Fast and Forward is the key as you move with great service.